REGISTRATION OPEN FOR COMPREHENSIVE COURSE IN OBS & GYNAE ULTRASOUND INCLUDING TVS IN THAILAND (17th, 18th & 19th May, 2019)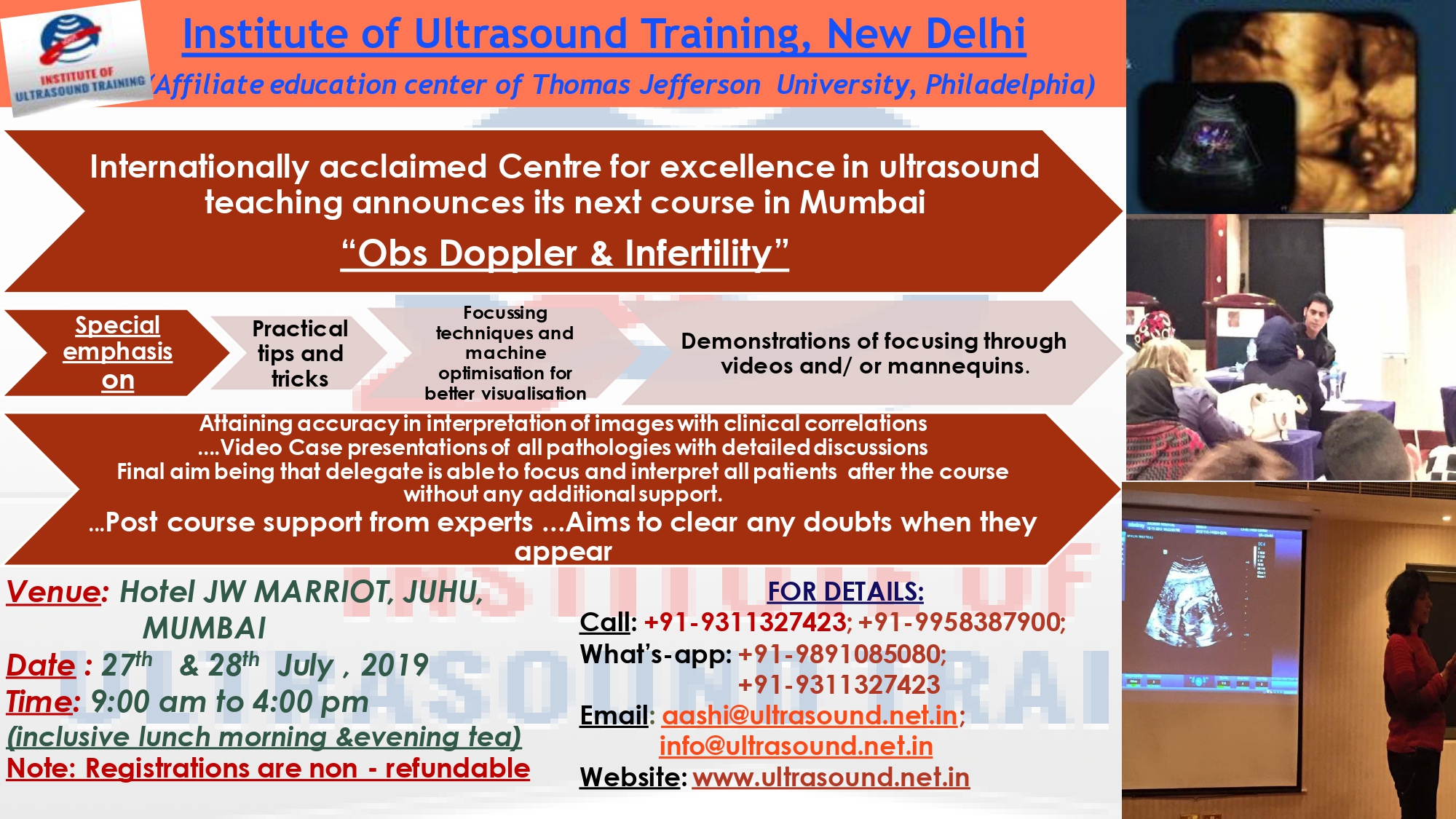 CONTENTS IN BRIEF :-
BASICS:-
Image orientation, Adjustment Of The Machine And Handling Of Probes Scanning Protocols For Obstetrics (all trimester) And Gynecology.
OBSTETRICS:-
First Trimester Scan-Normal & Abnormal , Fetal dating ,Normal & Abnormal Fetal Anatomy Including Gross Fetal Congenital Anomalies , IUGR, Placenta & Its Abnormalities, Ectopic Gestation , Multiple Gestations , Cervical Incompetence, Scar Assessment, Biophysical Scoring.
GYNAECOLOGY:-
Normal Pelvic Anatomy, Uterine Abnormalities, Endometrial Pathologies , Ovarian & Adenexal Masses-D/.D, Infertility Follicular Study , Endometrial Assessment , Pelvic Inflammatory Disease.